Dr Dasha Moschonas
is an architect and urban designer, curious to test and discover sustainability in places abd design processes. Specialised in participatory design, she works on infrastructure, public spaces and inclusivity, and is passionate about nature-based infrastructure design.
Dr Litea Meo-Sewabu
is a former Social Work Lead at the University of the South Pacific in Suva, Fiji, where she led the qualitative data collection. Currently, an academic at the University of Sydney and an Adjunct Fellow at Western Sydney University, Australia.
Nur Intan Putri
is an architect and design practitioner with passion in sustainable and green infrastructure. Following her studies at Hasanuddin University and work experience in design consulting, she is currently working with RISE research project as an Architect/ Community Facilitator focusing on community-based participatory approaches and nature-based infrastructure design.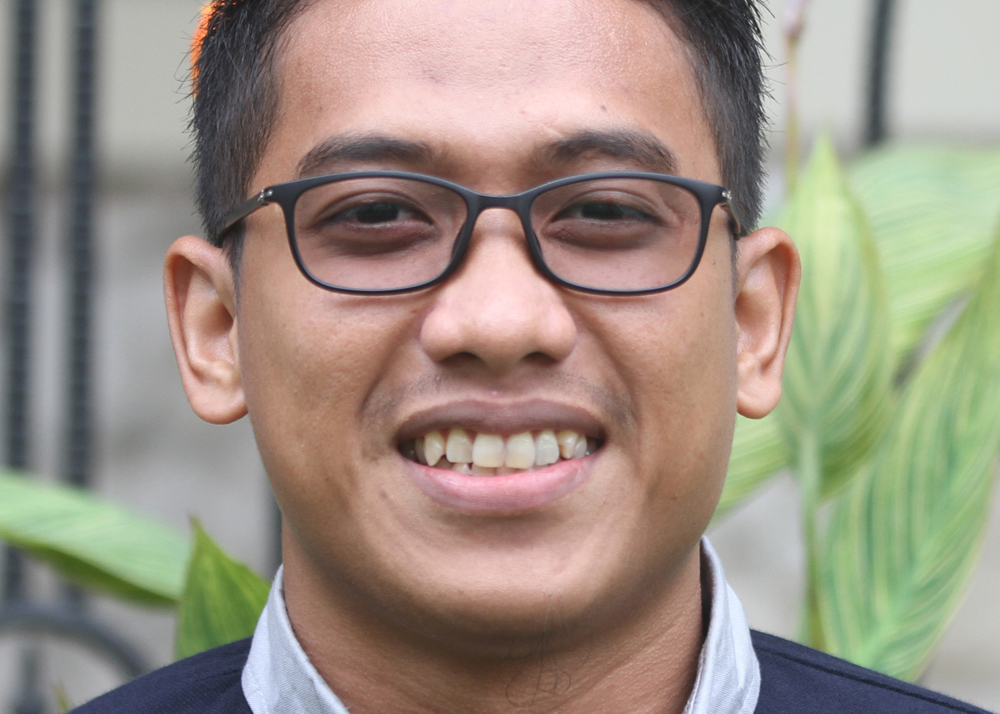 Noor Ilhamsyah
graduated from Hasanuddin University, pursued a research way in architecture degree, and has worked as an architect and design consultant in several firms and projects in Sulawesi, Indonesia. He currently works as an architect who engages communities to be actively involved in the design and construction processes within RISE.
Dr Michaela Prescott
is a Landscape Architect and researcher at the Informal Cities Lab at Monash University. Her research focuses on the socio-cultural dimensions of landscapes, and the evolving relation of landscape, infrastructure and urbanisation. Her practice-based research relates to the urbanisation of water systems, the impact of infrastructure on neighbourhoods and communities, and delivery and sustainability of community-based projects.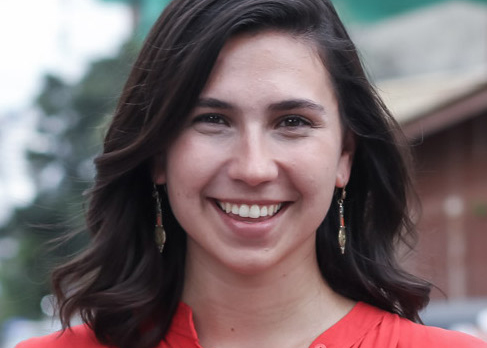 Allison Salinger
holds an MPH in Global Health and a specialization in Water, Sanitation, and Hygiene from Emory University. She has worked within NGOs and academic institutions to conduct research and evaluations of community-based WASH interventions with a particular focus in gender and social constructs that facilitate collective action around WASH.
Isabel Charles
holds an MPH in Global Health with a concentration in Infectious Diseases and WASH from Emory University's Rollins School of Public Health. She has over 6 years of experience working in global public health advocacy and bioscience education initiatives. During her time in graduate school, she worked as a graduate research assistant with the RISE Water for Women project, supporting research on the intersection of social capital, gender, community development, and WASH.
Audra Bass
Dr Becky Batagol
is an Associate Professor of Law at Monash University. She is a socially engaged academic whose work has real impact in the world, especially in relation to both gender and family violence. Her academic practice centres on tackling difficult social problems and considering whether we can improve people's lives through law and policy reform.
Dr Naomi Francis
is a Research Fellow at the Monash Sustainable Development Institute (Monash University). She has 10 years' experience working as a researcher, engineer and educator in water, sanitation and hygiene (WASH), gender and community development and Australian water management.
Isoa Vakarewa
has a background in Public Health in the areas of Adolescent Health and Development and WASH primarily, but has also worked in Socio Economic Community Development programs as well as Disaster Risk Reduction. With inclusive community development at heart, Isoa presently serves as the RISE Country Coordinator in Fiji.
Adrianto Hidayat
graduated from Hasanuddin University. He has 10 years' experience working as an architect, spatial analyst, and estimator for housing, residential, transportation and tourism projects at several National Parks, as well as government projects focused on community development. His personal interests are in photography and landscape.
Alexander B. Wilson
is
a graduate of the University Of the South Pacific in Bachelor of Arts in Environmental Studies. He has been part of the RISE family from 2018 as a field officer, then community engagement officer and fairly recently transitioned to environment officer in the Build Team. Alex shares a passion for improving community health and environment in Fiji.
A. Ina Rahlina
is a Communication and Community Fieldworker at RISE Indonesia. She graduated from Makassar State University (UNM) Physic Department. Ina has extensive experience in Journalism, Communication and Community Development.
Syaidah Syamsul
previously worked in qualitative research and then community development programs in the field of education, health, child protection, water and sanitation before joining RISE program as a community field worker for qualitative research in 2018.
Savitri Soegijoko
is an urban planner with a passion in promoting sustainable urban and regional development. Her experiences of more than 20 years always lead her to focus on achieving this goal, emphasizing on community development as she believes is one of the key components. She obtained her bachelor degree from Institut Teknologi Bandung (ITB) and her master from University of Wisconsin Madison.
Dr Sheela S. Sinharoy
is an Assistant Professor in the Hubert Department of Global Health, Rollins School of Public Health, Emory University. Her research focuses on the intersection of environmental health, nutrition, and gender, using both quantitative and qualitative methods. She holds a PhD in Nutrition and Health Sciences from Emory University and an MPH in Maternal and Child Health from the University of North Carolina–Chapel Hill.
Dr Sudirman Nasir
is an associate professor at the Faculty of Public Health, Hasanuddin University (UNHAS). He is also the head of UNHAS Centre of Excellence for Interdisciplinary and Sustainability Studies (CEISS) with 20 years experience in conducting research and programs in public and global health issues. He obtained his Bachelor in Medical Sciences from Unhas Faculty of Medicine, his master and PhD from School of Population Health, the University of Melbourne.
Liza (Icha) Marzaman
graduated from Hasanuddin University as an architect working in Revitalising Informal Settlements and their Environment (RISE) Program. She has 10 years of experience working with communities in Indonesia as a facilitator, architect, and designer in participatory planning, and community development and empowerment.
Iliesa Wise
has 25 years of experience in the Construction Industry, in the area of Architecture and Project Management. He has also been extensively involved with his local communities helping to build capacity in the villages and communities as a volunteer. He joined RISE Fiji in 2019 as the Design Leader and is currently working as the Build Team Leader.
Hamdan Habsji
graduated from the Faculty of Agriculture, Universitas Muslim Indonesia, Makassar. He has more than 20 years of experience in NGO and research programs focusing on agricultural, enviromental, gender, and community development challenges. He currently works as a Senior Community DevelopmentOfficer in the RISE Program, Indonesia.
Robyn Mansfield
is an international humanitarian settlement design, livelihoods, and community consultation specialist. Robyn's focus is on amplifying the voices of marginalized groups in urban planning processes in communities facing hardship. Robyn is currently completing a PhD at Monash University on mainstreaming the participation of children in urban planning processes for vulnerable settings.
Dr. Eng. Ihsan Latief
is a lecturer and researcher in the Department of City and Regional Development at Hasanuddin University. He is also an architect and urban planner by practice. In RISE, he is taking the role of the Build Team leader who creates a robust link between the project and the government of Makassar city.